Professor

Angharad Price

Professor in Welsh & Creative Writing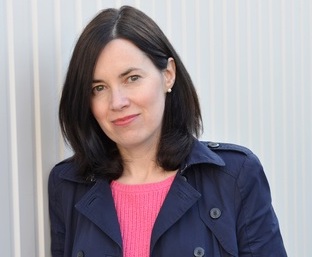 Contact info
School of Welsh
Bangor University
Bangor
LL57 2DG
a.price@bangor.ac.uk
+44 (0)1248 382097
Contact Info
School of Welsh
Bangor University
Bangor
LL57 2DG
a.price@bangor.ac.uk
+44 (0)1248 382097
Teaching and Supervision
Undergraduate modules
Theatr Fodern Ewrop / Modern European Theatre
Rhyddid y Nofel / The Welsh Novel
Gweithdy Rhyddiaith / Prose Workshop
Y Theatr Gymraeg Fodern / Modern Welsh Theatre
Traethawd Estynedig / Extended Essay
MA
MA in Welsh
MA in Welsh Creative Writing
PhD
Supervision of PhD theses successfully completed by the following candidates:
2008 Judith Kaufmann (Translation Studies)
2010 Non Meleri Hughes  (Welsh Literature)
2011 Sian Owen (Creative Writing)
2011 Rhodri Llyr Evans (Welsh Literature)
2012 Dylan Rees (Creative Writing)
2013 Elin Gwyn (Welsh Literature)
2014 Eiddwen Jones (Creative Writing)
2015 Meg Elis (Creative Writing)
2019 Samuel Jones (Welsh Literature and Translation Studies)
2019 Cefin Roberts (Creative Writing)
2021 Elis Dafydd (Welsh Literature)
2021 Ruth Richards (Welsh Literature and photography)
Co-supervision of PhD theses successfully completed by the following candidates:
2008 Eleri Hedd James (Welsh Literature)
2009 Geraldine Lublin (Comparative Literature)
2014 Adam Pearce (Translation Studies)
2016 Sian Northey (Creative Writing)
Currently supervising PhD theses by the following candidates:
Angharad French (Creative Writing)
Rosie Dymond (Welsh Literature)
Research
Welsh prose
Creative writing
Comparative literature
The Renaissance
Translation Studies
Overview
Born in Bethel near Caernarfon, she was educated at Ysgol Bethel and Ysgol Brynrefail. She graduated in Modern Languages from Jesus College, Oxford where she also completed a DPhil in Celtic Studies.
She taught at the universities of Vienna, Swansea and Cardiff before being appointed to Bangor University's School of Welsh in 2006.
Her research encompasses both literary studies and creative writing, and she has published widely in both areas.
Angharad published Trysorau Cudd Caernarfon in 2018, a volume of 25 prose sketches inspired by Caernarfon with photographs by Richard Outram. Accompanying the book is a free, downloadable mobile app.
Her latest volume is Ymbapuroli (2020), a collection of twelve essays on topics ranging from Jan Morris to Bethel Chapel, and from Holyhead to Ngugi wa Thiong'o. This was shortlisted for Wales Book of the Year in 2021.
She has been co-editor of the journals Tu Chwith (1995-1999) and Ysgrifau Beirniadol (2011-2016), and is the editor of Chwileniwm, a volume of interdiscliplinary essays on literature and technology. An experienced literary translator from German, French, Italian and Spanish, she co-edited Translation Studies: Special Issue Wales with H. Miguelez-Carballeira and J. Kaufmann in 2016.
She is a Fellow of the Learned Society of Wales and a member of the Advisory Board for the journal O'r Pedwar Gwynt and an Executive Committee member of the British Comparative Literature Association.

In 2014 she received the Glyndwr Award for an outstanding contribution to the arts in Wales.
Education / academic qualifications
1998 -

DPhil in Celtic Studies

(1995 - 1998)

1994 -

BA in Modern Languages

(1990 - 1994)